A Unique Dining Experience
Project: Design a Merchant App that Provides a Unique Dining Experience
Role: UX Designer/ Field Research
Goals: Create a way for customers to get greeted, check-in, earn points, and review our partnered merchants through a custom native app.
At WorldVentures, our team was tasked with designing an Android App that we could provide to our partner merchants around the US. The App would help greet customers through a beacon technology, allow them to earn travel points, and they could even designate personal preferences such as food allergies or seating preferences.
---
EARLY WIREFRAMES (AXURE)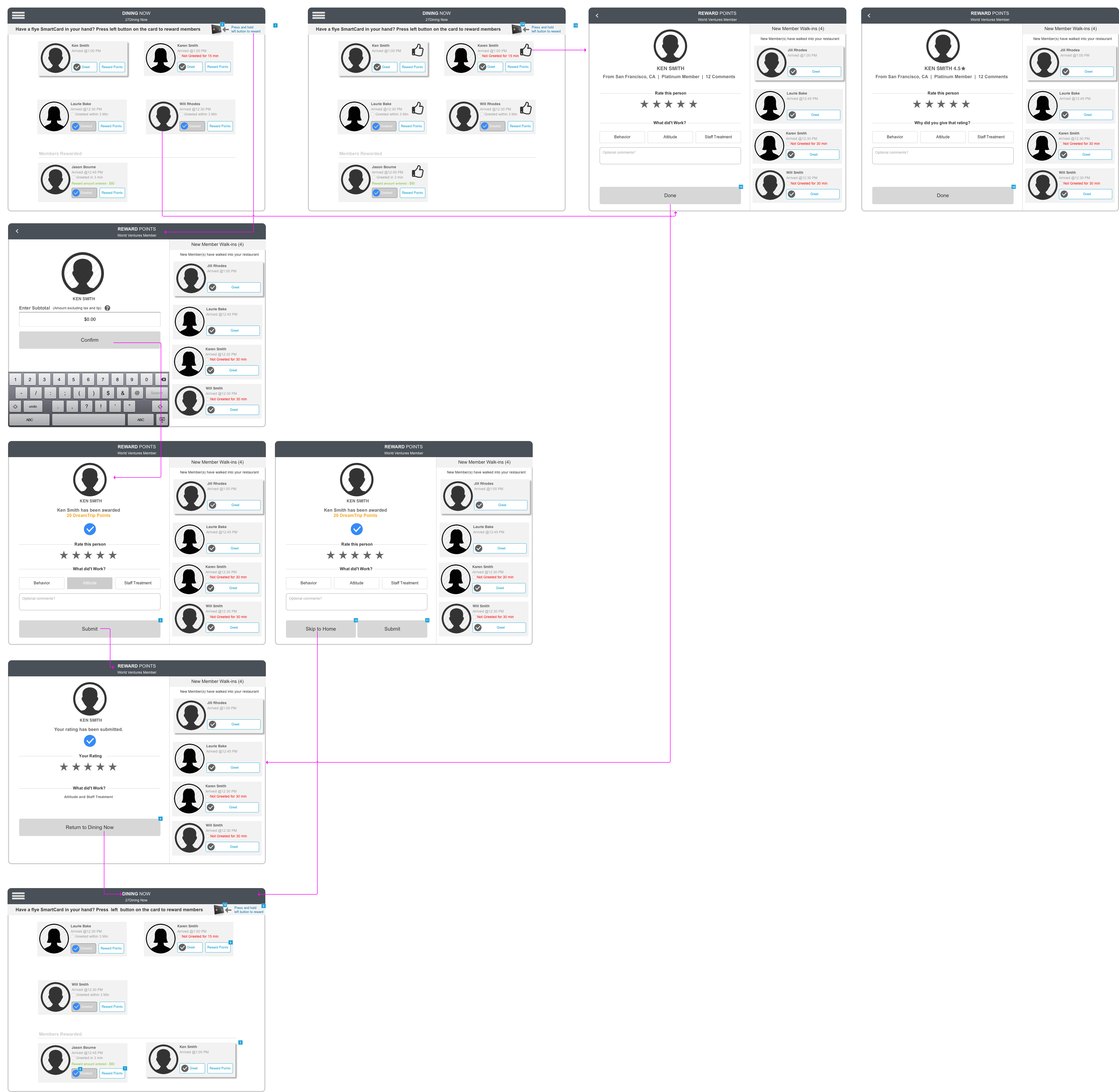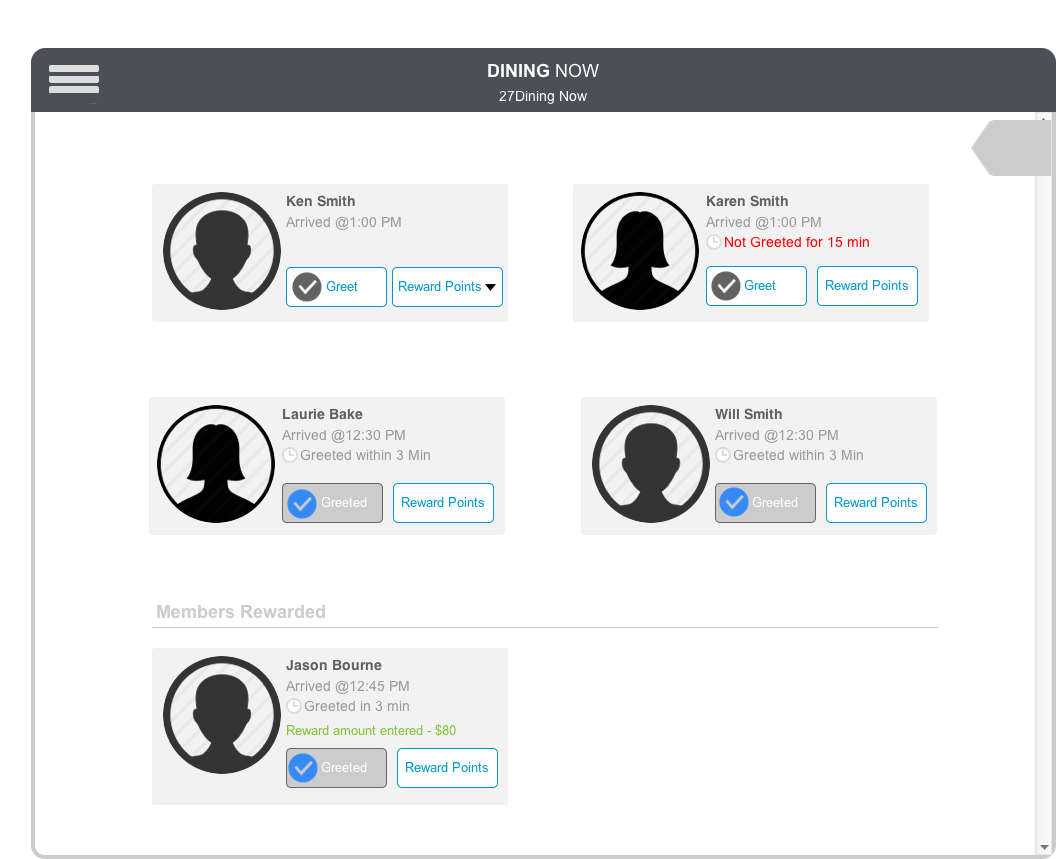 ---
HIGH FIDELITY COMPS